I- Insights
All You Need to know about Banking Terms
By Ava Daruwalla | August 07, 2021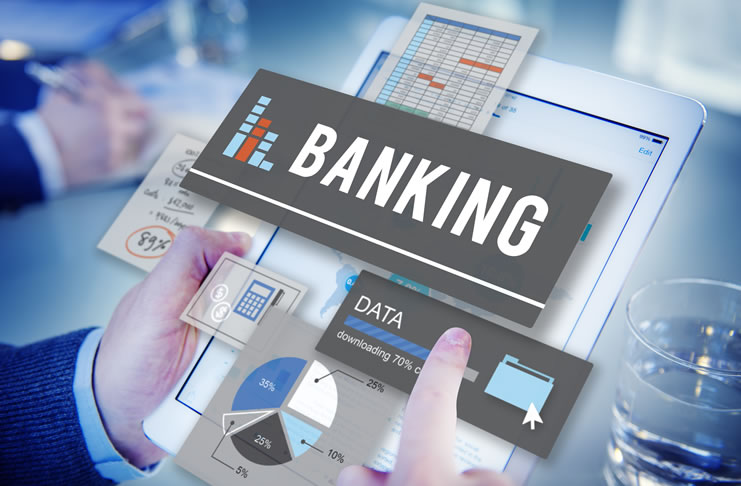 What is the Full form of RTGS?
The full form of RTGS is Real Time Gross Settlement, it is a money transfer process that is performed in real-time and without delays. RTGS requires Net Payment which implies that activities are carried out at an individual level without delay and not in batch-wise process. RTGS is one of the fastest methods of transferring Interbank funds via online banking in India. Transfer of the funds takes place between the two accounts in 30 minutes. While transferring money using RTGS method the following information is required
The amount of money which is to be transferred
Name of recipient and payee
Name of payee and recipient bank
Payee/beneficiary bank IFSC code
Payee/beneficiary bank account number
The RTGS money transfer method is operated by the Indian Reserve Bank and thus it is one of the famous and safe methods of transfer of funds.
Advantages of RTGS
RTGS is a common approach of transfer of funds in India, with a variety of features. The advantages of using RTGS as the procedure for money transfers are:
Reserve Bank of India maintains the RTGS system, which is a secure and safe method of funding.
There is no room for lag since activities are carried out on a real-time basis.
The use of RTGS in India is without geographical boundaries.
Fund transfer is very convenient and can be done from the office or home.
Difference Between RTGS and NEFT
RTGS refers to Real-Time Gross Settlement. Under this scheme, the beneficiary bank provides direct instructions for the transfer. The payment is gross, so each transaction is performed individually. These payments are final, and cannot be withdrawn.
The main difference between NEFT and RTGS is that, unlike RTGS, the movement of funds occurs in batches. Hourly intervals are fixed for this reason, and the settlement is assigned to one such time slot.
What is the full form of NEFT?
The full form of NEFT is the National Electronic Fund Transfer. Banking has become an important part of our daily lives. Since the time it became online, a number of our activities have been easy to manage. You don't have to go to the bank and wait in long lines for money transfer like before. You no longer have to fill up cheques, withdrawal forms, and chaplains. NEFT is one of the online money transfer methods which are currently in use.
NEFT is a centralized nationwide payment method owned and controlled by the Reserve Bank of India (RBI). It easily transfers money between banks across India. A bank branch should be NEFT enabled to permit a customer to transfer the funds to another party.
Some of the points to be considered while transferring money through NEFT.
NEFT transaction timing on weekdays from 9.00 am to 7.00 pm and Saturday 9.00 am to 1.00 pm.
There is no transaction limit, but Rs. 50,000 is per transaction limit.
National Electronic Fund Transfer Process
When individual wishes to transfer an amount of money from his bank account to another person's bank account, he may do so through the NEFT process rather than withdrawing the money and then paying it in cash or by issuing a cheque. NEFT has the primary benefit that it can transfer funds from any branch account to any other bank account at any given venue. The only condition is that both the sender and the recipient branches are NEFT-enabled. On the RBI website, you can check the list of NEFT-enabled bank branches, or call your bank's customer service to confirm the same. The NEFT process also allows for cross-border, one-way movement of funds from India to Nepal under the Indo-Nepal Remittance Facility Scheme.
Steps to Follow To Transfer Money Through NEFT
The Bank IFSC Code, along with other information such as account holder name, bank account number, bank branch and additional information, is a must for authorizing an NEFT transfer.
Step 1-Use your user ID and password to sign in to your online banking account.
Step 2-Go to NEFT Fund Transfer page.
Step 3- Enter recipient name, bank account number and IFSC code.
Step 4-You should initiate an NEFT transfer once the beneficiary is successfully connected. Enter the amount to be transferred and click the send button.
Advantages of NEFT System
There is no need for the physical presence of any party to perform a transaction.
No bank visit is required, as long as an individual is keeping a valid bank account.
NEFT is efficient and straightforward. It can be done in less than a minute, and hardly involves any significant formality.
Confirmation of a successful transaction can be viewed easily via email notifications and text messages.
Definition of NEFT
National Electronic Fund Transfer or NEFT is defined as a countrywide fund transfer mechanism through which an individual or a company can easily transfer money from one account/bank/branch to another. The system is based on the Deferred Net Settlement, where the transactions are processed in hourly batches. In this system, the transactions are held up for a specific time.
The system was first introduced in the year Nov 2005 to replace Special Electronic Fund Transfer (SEFT). As per Reserve Bank of India (RBI) diktat, it was mandatory for all banks to switch to the NEFT system from SEFT system. Since then, the SEFT system is not in vogue.
Only the NEFT-enabled bank branches are authorized to proceed the NEFT transactions. All the persons who are having a bank account with an NEFT-enabled bank branch are eligible to transfer money with the help of this system. However, having a bank account is not necessary, an individual/company can also deposit cash with the bank instructing the transfer of funds through NEFT. Such customers are known as Walk in customers.
The bank charges a nominal amount for providing such facility known as processing or service charges.
Definition of RTGS
The electronic system in which the transfer of funds is made on the online real-time basis is known as RTGS or Real Time Gross Settlement. Real time refers to the processing of transactions that is made at the same time when the order is received. In this way, there is no further delay in settling transactions. Gross means every single transaction is settled individually or one to one basis.
RTGS system is maintained by the Central Bank of India, and hence the transactions appear in the books of RBI. It applies to amounts equal to or higher than Rs. 2,00,000. Only the RTGS-enabled branches are allowed to take part in the RTGS transaction. There are more than 1,00,000 branches all over the country which are a part of this scheme.
These transactions are processed continuously during the business hours. The bank charges a nominal amount for providing such facility, but it is levied only to the outward transaction and not to inward transaction.
NEFT:
NEFT stands for National Electronic Fund Transfer.
It is used to transfer funds from one bank to another across the country.
NEFT is a service by RBI.
There will be time limits for NEFT. The transfer will effect within the same day if it is within the limit. Else it will take one more working day.
Minimum amount – Rs. 1.
Maximum amount – No upper limit, but normally RTGS is used to transfer Rs. 2,00,000 or above.
The account holder can transfer & receive funds using NEFT. At the same time, the non-customers also can deposit cash at the NEFT up to Rs. 50, 000/- per transaction.
Using NEFT system is a safe, simple, fastest and secure way of transferring money online.
The NEFT-enabled banks alone can transfer & receive money online.
The remitter should have the necessary details like beneficiary name, account number and account type, name and IFSC code of the bank branch.
IFSC Code: Indian Financial System Code (IFSC) is an alpha-numeric code that uniquely identifies a bank-branch participating in the NEFT system. This code is of 11 digit code.
Usually, IFSC code will be printed on the cheque books, OR it may be obtained from the branch where the account is maintained as directed by RBI. (IFSC codes will also be available on the website of RBI.)
RTGS:
RTGS stands for Real Time Gross Settlement, Using RTGS one can transfer fund from one account to another in real time.
The 'Real time' denotes that the transactions complete immediately as soon as they are processed.
Minimum amount – Rs. 2,00,000.
Maximum amount – No limit.
Few Other Important Banking Terms
1. What is a Linked Account?
An account that is linked to your account for the purpose of fund transfer is called a linked account.
2. What is Base Rate?
This is the minimum rate at which a bank can lend to its customers. It cannot lend below the base rate. All interest rates determined for various loans will use the base rate as the benchmark.
3. What is Balance Transfer?
This is a credit card payment option for people using more than one credit card. Like the name suggests, balance transfer is when you transfer the balance of one credit card to another. This is useful when a card holder is unable to make full payment on his/her card, or if the second credit card offers a lesser rate of interest.
4. What is Credit History?
Credit history is the past behavioural patterns of a customer with regard to loans. A credit bureau will collect the information of a customer and then translate it to a number between 300 and 900. This is known as your credit score and the higher the credit score, the better your chances are to avail a loan or a credit card.
5. What is Collateral?
Any security provided to the bank in exchange for a loan is known as collateral. A collateral can be in the form of land, gold, etc. This is called a secured loan and is less risky than an unsecured loan for the lender. In case of secured loans, the lender may auction off the collateral if the borrower fails to pay off his/her loan.
6. What is Documentation Fee?
Before lending money, lenders have to gauge the credit worthiness of a customer. Customers will usually be charged for this service, also known as documentation fee.
7. What is Fixed Rate?
A fixed rate is when the rate of interest for a loan remains constant throughout the entire tenure.
8. What is Floating Rate?
Opposite of fixed rate, a floating rate of interest are interest rates that change during the tenure of the loan. These interest rates change as per the changes of interest rates in the economy.
9. What is MICR Code?
This is a nine-digit code found in the bottom right hand corner of a cheque leaf. This code varies from bank to bank and is an acronym for Magnetic Ink Character Recognition.
10. What is Electronic Clearing Service?
This is a technology used by banks wherein a certain amount of money is directly debited from your account on a specified date every month towards the payment of a loan, mutual fund account, etc.
11. What is NEFT?
NEFT (National Electronic Funds Transfer) is an electronic means to transfer money from one bank to another or within the same branch. Depending on the bank, NEFT charges and the minimum amount that can be transferred may vary.
12. What is Processing Fee?
In order to process a loan application of a customer, banks usually charge a fee. This fee is known as a processing fee.
13. What is APR?
Annual Percentage Rate (APR) is the yearly interest you earn by depositing your money your money into an account. This does not take into consideration the compound interest.
14. What is Compound Interest?
Simple interest is the interest earned on a deposit. Compound interest is the interest earned on the deposit plus the interest earned on the same deposit previously. For example, if you've deposited Rs.1 lakh into a bank, and the bank promises to pay you a 10% interest, you will earn an interest of Rs.1000. The next year however, you will be receiving an interest on Rs.1, 10, 000, i.e., the initial amount deposited plus the interest earned on that amount.
15. What is Returned Item Fee?
In case a cheque has bounced due to insufficient funds or another reason, the account holder will be penalized with a fee. This fee is called returned item fee.
16. What is Overdraft Fee?
In the event, that you run out of money in your account, certain banks under certain schemes allow you to withdraw more money than you have in your account. This is a loan, in a sense, and the bank will charge you a fee on repayment. This fee is called overdraft fee.
17. What is Liquidity?
The ability to sell an asset in the market without affecting its price is called liquidity.
18. What is Monetary Policies?
This refers to the rules and regulations that the Reserve Bank of India have put in place in order to standardize banking procedures in the nation.
19. What is Statutory Liquidity Ratio (SLR)?
The minimum reserve required by the bank to maintain in the form of gold is called statutory liquidity ratio.
20. What is Capital Gain?
This is a profit or gain attained by a bank by sale of investments or properties.
You need to consider a lot of factors when you are thinking of switching to a cloud account software for your small business, let us help you make this decision.
Thinking why choose Xebra over multiple other softwares like tally? Read this short article to know more.
The latest generation of entrepreneurs have started using multiple cloud accounting software's to increase their profits as well as productivity and save massive amount of time. Read more on this topic here.
This Post Has 1 Comments
---
Your email address will not be published. Required fields are marked *